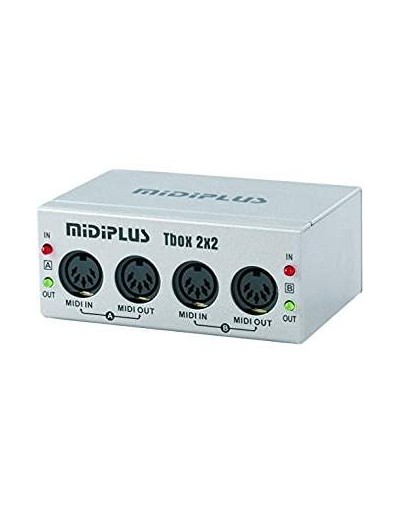  
MiDiPLUS Tbox 2X2 USB MIDI Interface
This MIDI interface is suitable for all operating systems and provides two MIDI inputs and outputs. It has up to 32 channels for its input and output, which is quite useful in situations where multiple keyboards or controllers need to be connected to a software program. Each input and output has its own signaling LED which clearly indicates which port is active. The Tbox 2x2 has a full metal housing.
If you have a computer with no MIDI inputs but have a MIDI software and a MIDI controller, this box is for you.
Weight:  0.287 kg
Package Width:  17 cm
Package Length: 19 cm
Package Height:  5.5 cm
No customer reviews for the moment.